Thank you to everyone who attended the first Franciacorta Festival in NY – to know more about Franciacorta and be updated on the next events please visit Franciacorta website and follow Franciacorta social media channels:
What is Franciacorta?
Franciacorta is a place, a wine appellation, and most importantly a wine.
Franciacorta is a sparkling wine produced in the Province of Brescia in Lombardy, in northern Italy. Since 1995 the sparkling wines of this region have held DOCG status, the most prestigious wine classification in Italy. Franciacorta is produced from grapes grown within the boundaries of the territory of Franciacorta, a compact area resembling a large amphitheater with Lake Iseo forming its northern boundary with chains of hills extending both east and west of the lake forming it's eastern and western boundaries.
The proximity of Lake Iseo moderates the climate while the surrounding hills protect the region from wind and frost. Over six different soil types have been identified in the region, however, the majority of the soils are morainic and were laid down by glaciers that formed the lakes and valleys thousands of years ago.
Chardonnay dominates the planting in the region, while Pinot Nero and, to a lesser extent Pinot Bianco, play a supporting role in the wines. All the wines undergo their second fermentation in bottle and benefit from an extended period of aging in bottle prior to release, exceeding the requirement for Champagne for all categories from non-vintage blends to single vintage bottlings.
For additional information about Franciacorta visit the Franciacorta website.
Event
This first ever Franciacorta Festival is an all-day event taking place in New York City, to coincide with Italian Restaurant Week.  33 producers of Italy's finest sparkling wine will be joining us in NYC on Tuesday, June 5, 2018 at The Redbury Hotel's private event space.
Who are you?
click the "bubble" to learn more about the event and to register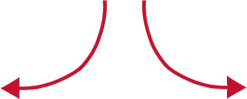 Trade only
The morning is dedicated to members of the wine trade. We will kick off the day with a Trade seminar, followed by a Walk-around tasting open to industry professionals only.
Trade Event Timeline:
10:30am – 12:00pm– Trade Seminar. Seminar will be presented by May Matta-Aliah, Franciacorta, EducationalAmbassador for New York
12:00pm – 4:00pm– Trade Walk-around Tasting  (Trade credentials will be checked at the door)
Everyone is welcome
The evening is open to all lovers of fine wine and all things Italian. Three pop-up presentations will be offered during the course of the evening offering all attendees a chance to learn a little more about Franciacorta, and what makes it to special.Best of all, you will be able to place your order for a purchase of wines that you absolutely love with our retail partner Eataly.
Consumer Event Timeline:
6:00pm – 9:00pm– Open to the public- (ticketed)- Three 20 minute presentations led by May Matta-Aliah, Franciacorta Educational Ambassador (no reservations needed):
33 Franciacorta Producers will be presenting their wines at a Walk-Around tasting on Tuesday, June 5th, 2018 at The Redbury Hotel's spacious event space on the second floor.
The tasting will feature wineries that are already present in the New York market, in addition to some that are seeking importation.
Join us for this unique opportunity to taste some of Italy's finest sparkling wine producers in this first-ever Franciacorta Festival in New York.
Italian Restaurant Week is making a comeback to NYC in June 2018!
After a successful launch in 2017, Italian Restaurant Week will be back in New York City from Wednesday, June 1st till Thursday, June 8th, 2018 with promotions running in most of the city's top Italian Restaurants. Each participating restaurant will feature a Franciacorta by the glass on their wine list during that week.
Scheduled to coincide with the restaurant week is the first ever Franciacota Festival taking place on Tuesday, June 5th. Over 30 producers will be in NYC, showcasing their wines to members of the wine trade during the day followed by an evening tasting for wine lovers who are looking to expand their love affair with all things Italian.